Scott Lewis/Riveted Studios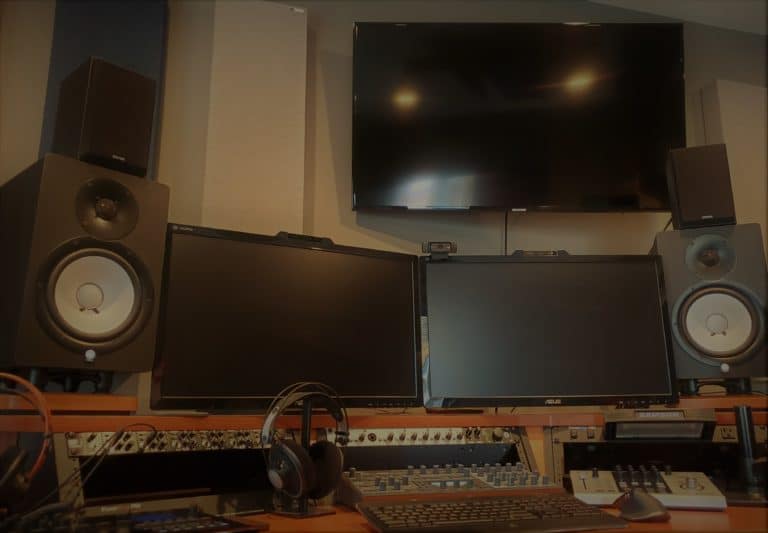 Scott Lewis and Riveted Studios
Born in Wisconsin, Scott Lewis is a composer, orchestrator, and arranger for film, television, games, and media. Scott's interest in music began at an early age. His first exposure to film scores was a gift from his father – The soundtrack to Star Wars (the vinyl is still playable today). Scott joined the school band trying to find a good instrument to study and play. Through an unusual turn of events, he decided that the contrabass clarinet would be his instrument of choice. While performing with the contrabass, he decided there was more to music than just playing. He thought it best to pursue the inner workings of music and dive into music theory and composition.
After living abroad and travelling to various locations around the world, Scott developed a deeper appreciation for music from many different cultures. These travels provided him with plenty of material he could use as inspiration in his own compositions. With an unstoppable craving for growth and development, Scott attended the Berklee College of Music with a focus on Orchestration for Film and Television. Through this, the foundations for Scott's compositions were further developed.
Scott's desire to tell a story and bring a film's story to life with persuasive and compelling music is insatiable. With a willingness create a new and inventive sound, Scott produces high quality scores and establishes himself as a film and media composer. He is able to work to produce the feelings and emotional response fit for the scene. He does not shy away from a challenge and will go beyond what exists today to create something completely unique for your production.